Raylo
Get the phone you want without having to own it.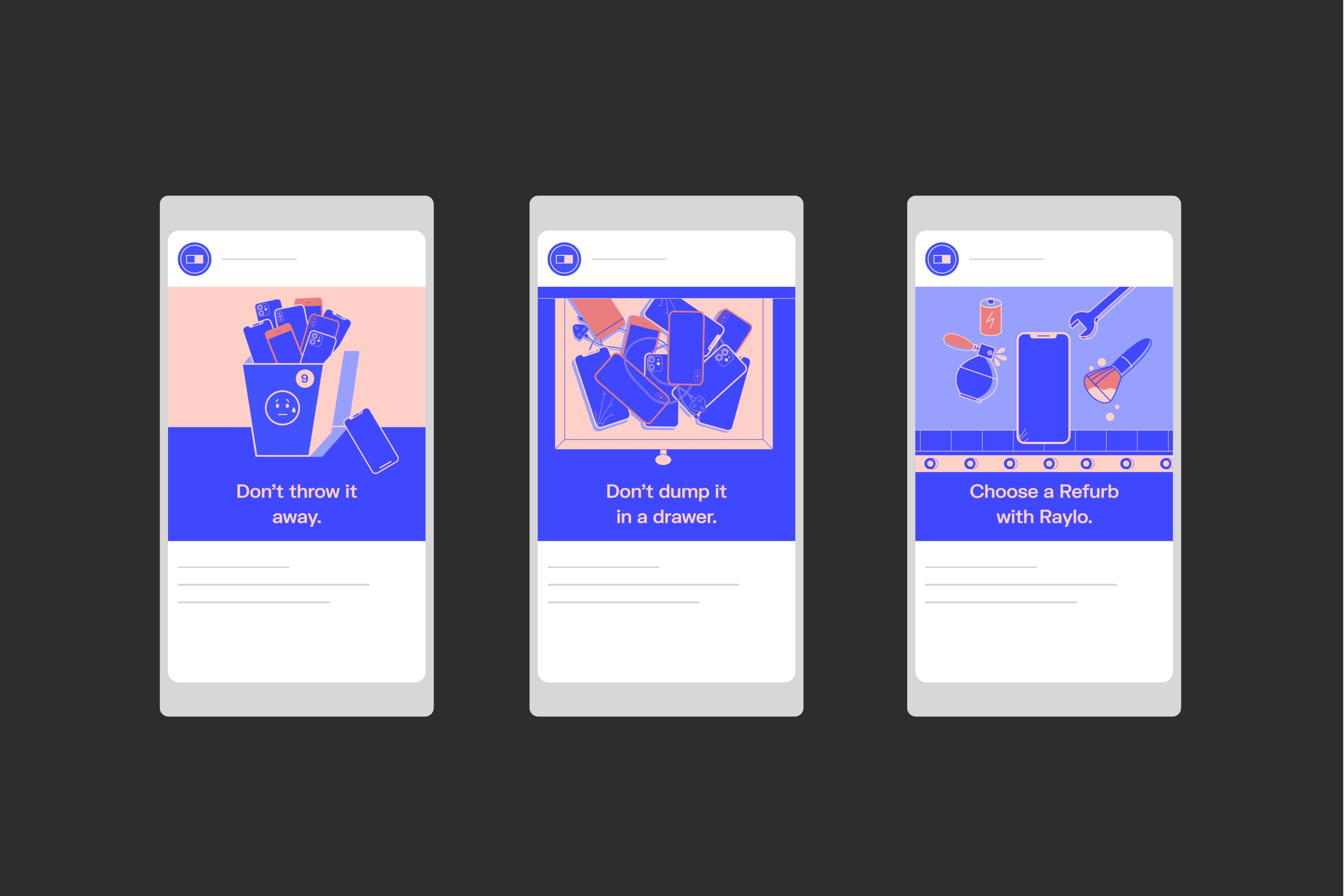 SOCIAL MEDIA CAMPAIGN – "PHONES THAT DON'T COST THE EARTH"
Social media campaign
Platforms: Facebook Paid ad, Youtube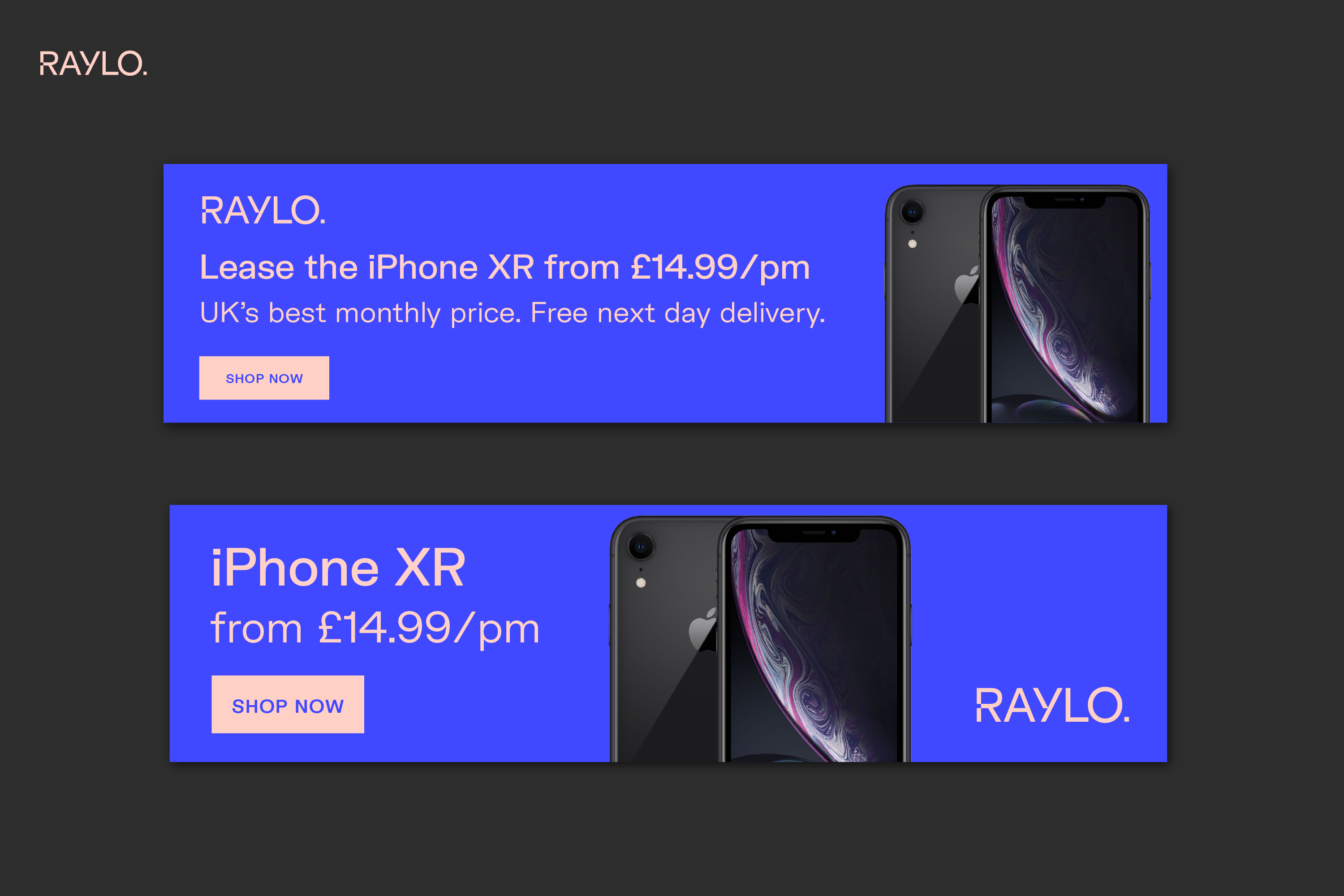 Case study
DISCIPLINE
Branding, Art direction, Motion graphics
Context
Raylo is a mobile phone rental service that lets customers lease out the latest model mobile SIM-free phone. It aims to reduce the number of phones that are left unused or thrown away.
Task responsibilities
Raylo asked us to design and art directed their Social media communication. Their goal was to define their brand look & feel for their digital marketing communication.
How did I do it?
Collaborating with their Marketing team, we define how they want to be seen. Bearing in mind that Raylo's target audience is a young professional target audience we did a communication accordingly. For their communications, they use fresh, bold, and smart messaging. So we translated this tone into visuals. Visually, we use illustration, bold colors and animation, and resources like stickers to communicate that brand tone. Once define their look. I design their Social media feed, bespoked illustrations, and define posts templates and social media paid ads.
CLIENT REVIEW

Sonia was a pleasure to work with. Helpful, creative, great initiative – the perfect person to work with if you are stretched for time and need someone to operate independently and get the job done.
Georgie Burks – Head of Brand Marketing, Raylo