This Concerns You 2019
This Concerns You is a yearly event, hosted in the media agency Kinetic, celebrating the innovation of OOH.
The theme of this year's edition was "5G: OOH, technology, mobile and the future of advertising". This project was created in-house in the Marketing department.
I created a unique dynamic brand identity that is constantly changing with random parameters.
CHALLENGE
This project was created in-house in the marketing department. My role was to create a unique brand identity for the event and all communication material needed for the pre-launched, the venue and post promotion.
PROCESS

1) Briefing: There is a need for an event creation.
2) Definition: Establishing 5 keywords with the Marketing team, timings, and assets needed.
3) Research + ideas: Creation of a moodboard with keywords, and first drafts
4) Identity development: Style tile/creation of brand guidelines
5) Design applications: social media content, program, newsletter, DOOH 6-sheet ad, deck templates for speakers, photography style definition. Animation of logotypes
DESIGN PROCESS
RESEARCH & IDEAS
From the words: Innovation, movement, digital and connectivity. I researched how to visualized 5G and which is the visual reference that there are nowadays. I could find that speed, transfer, futurism, energy, connectivity, Bluetooth was visual references. From that, I define that 5G should be seen as an organism that can create shapes, letters and grow fast and be light. That's why I create a brand identity from typography created with dots (electricity/energy). And it has movement and it's rapidly evolving into other shapes.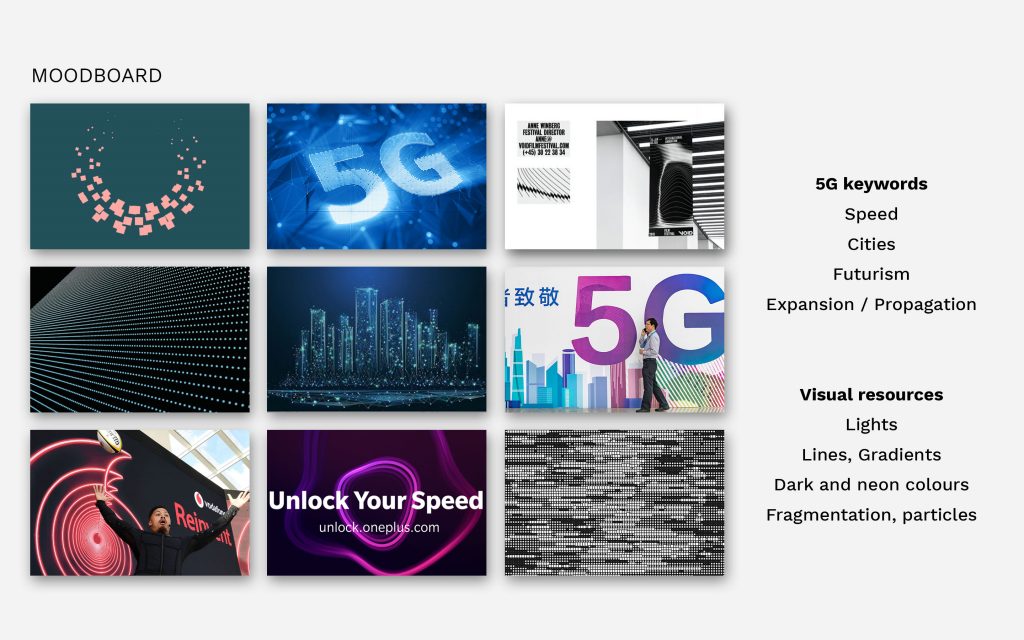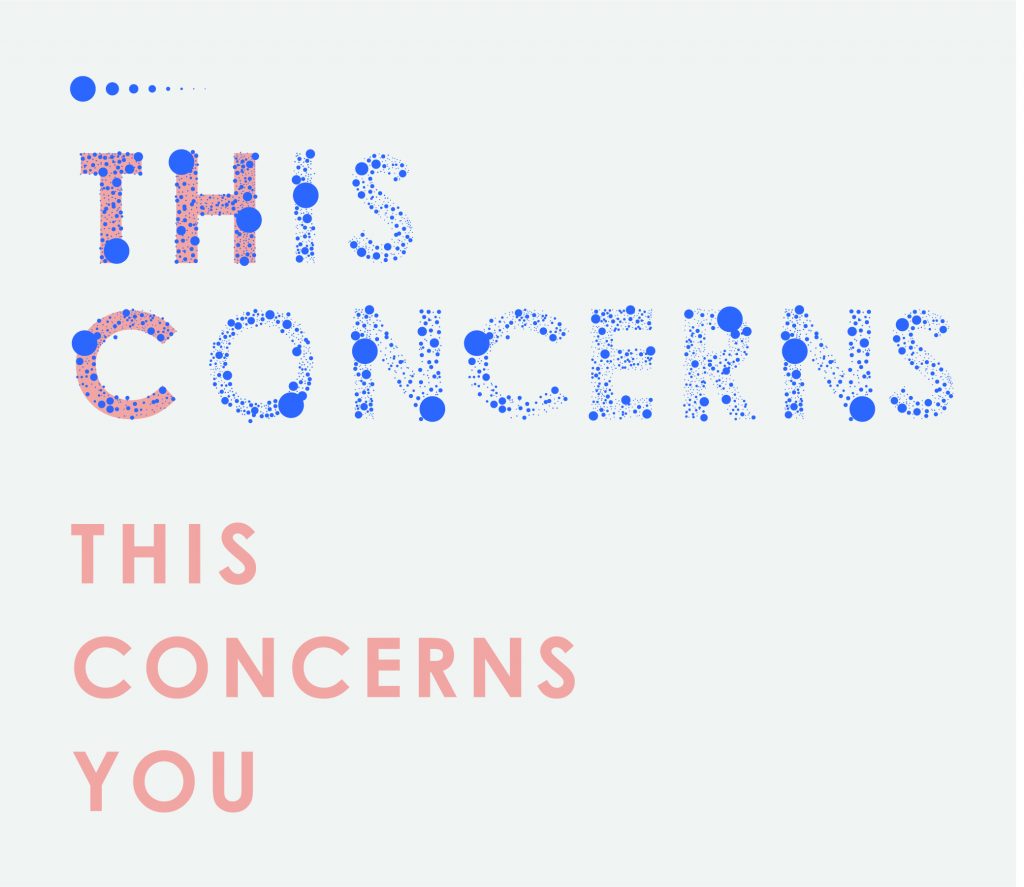 I developed a complex motion identity using a random parameter, so the typeface is never the same. I applied a script to each letter that randomizes the movement of each particle but at the same time with slide controllers, you can edit different common parameters: speed/density or distance between dots/dot sizing. There are 4 sizes of dots: XXL, XL, L, and S. Each letter is editable and has independent movement. Additionally, it was added a lighting effect as a detail in a specific particle.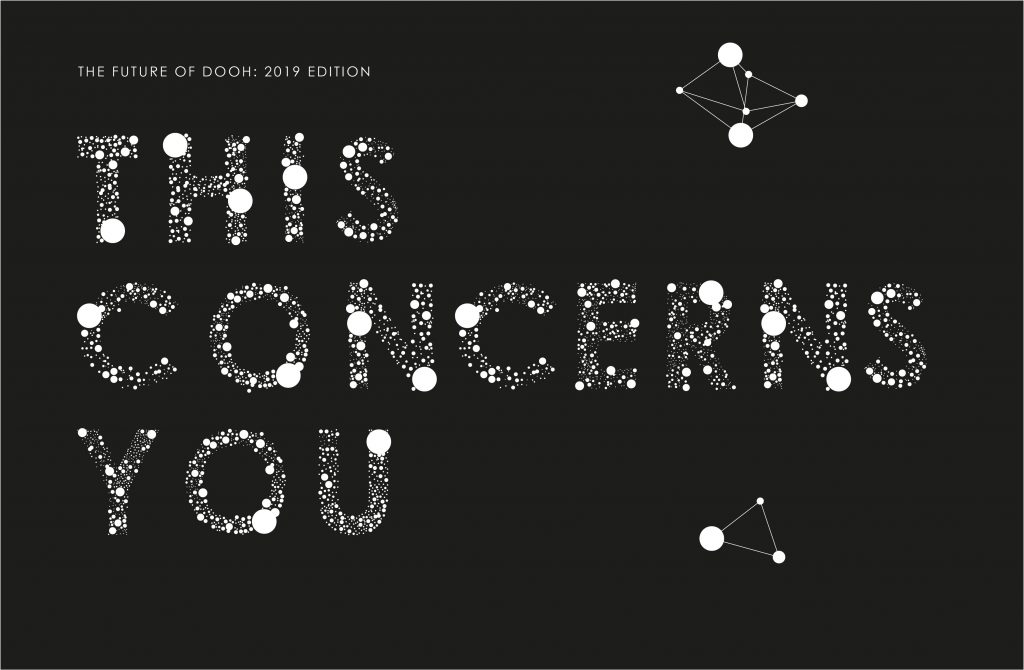 DEFINE
From that, I decided to use dark blue as a brand color that symbolizes technology. And I create all assets needed for the event.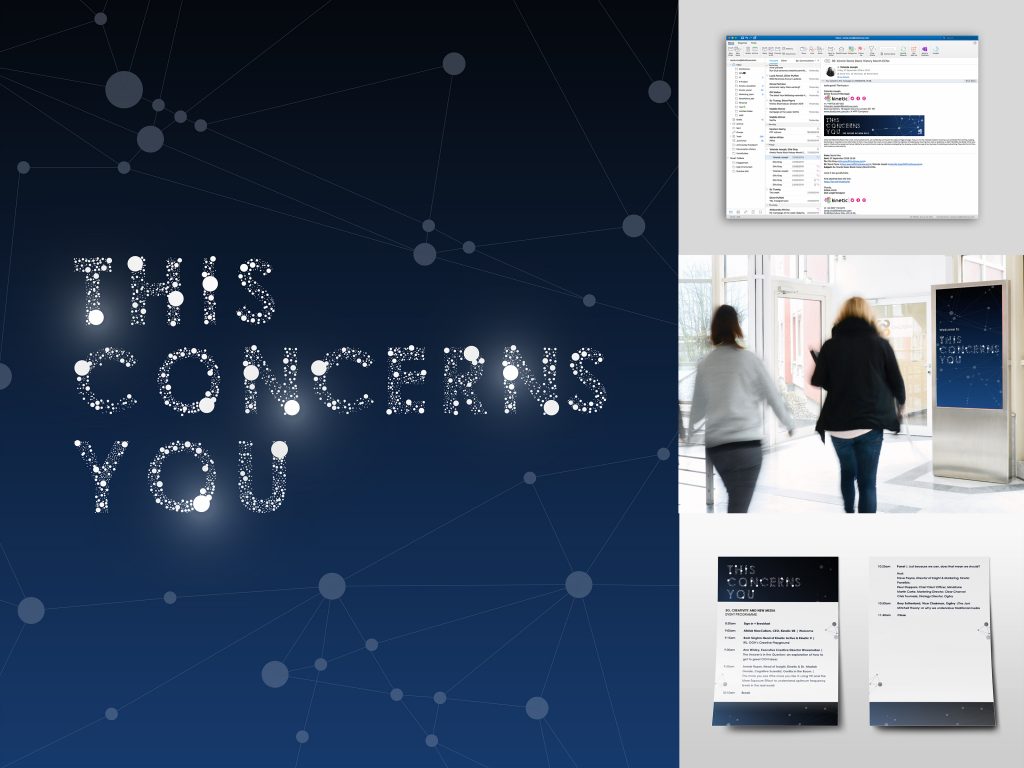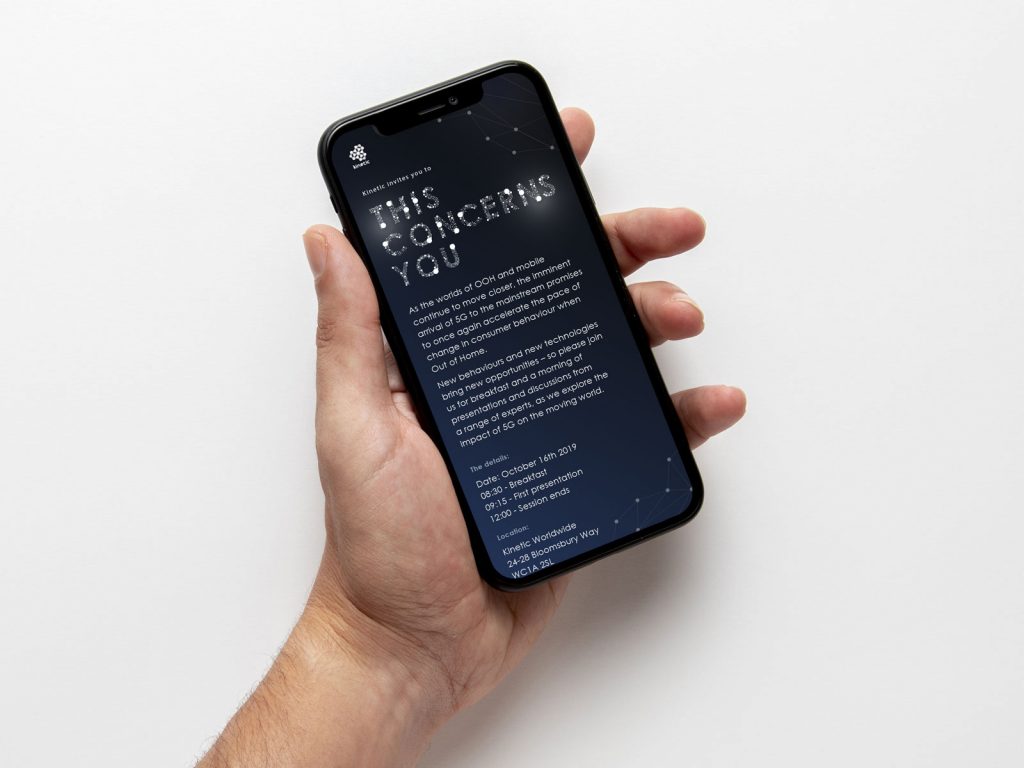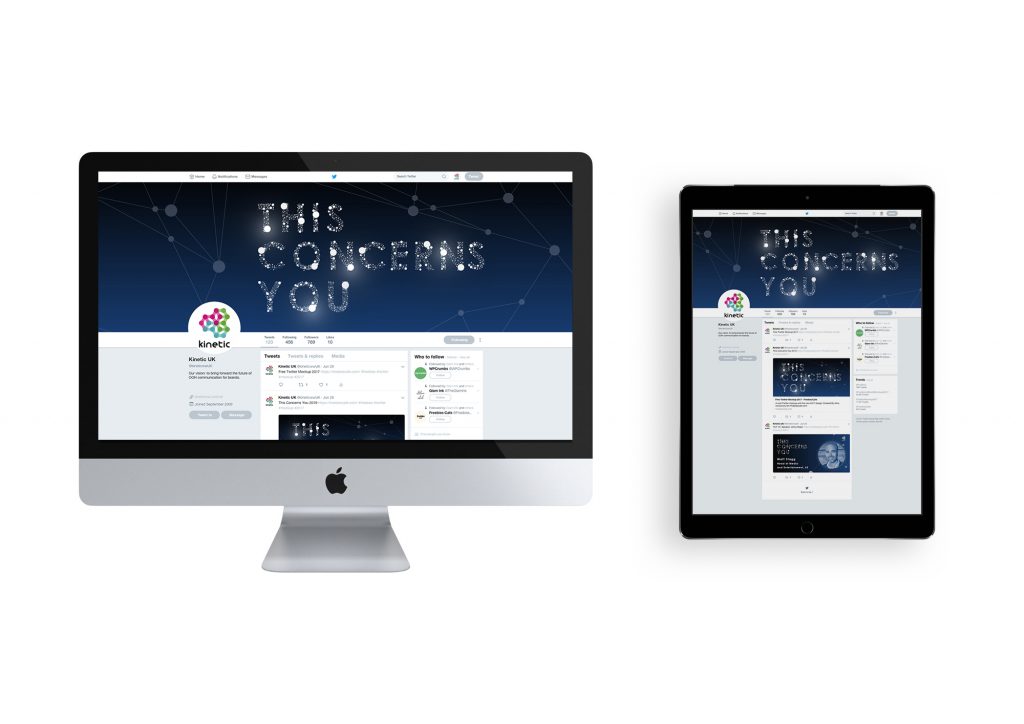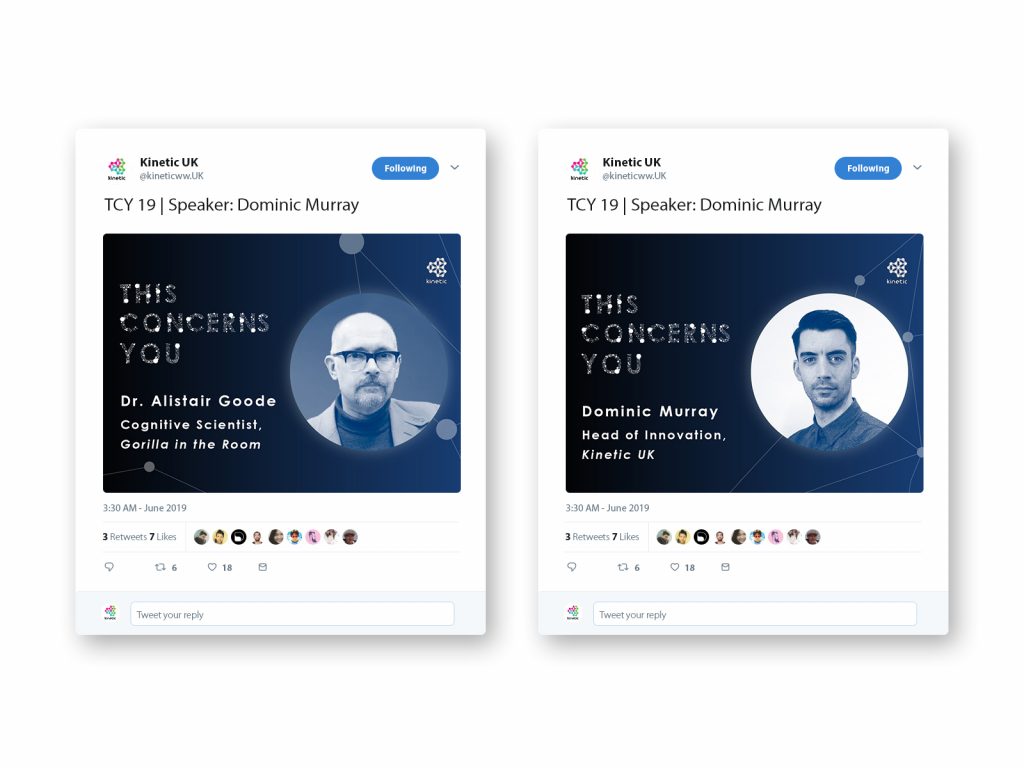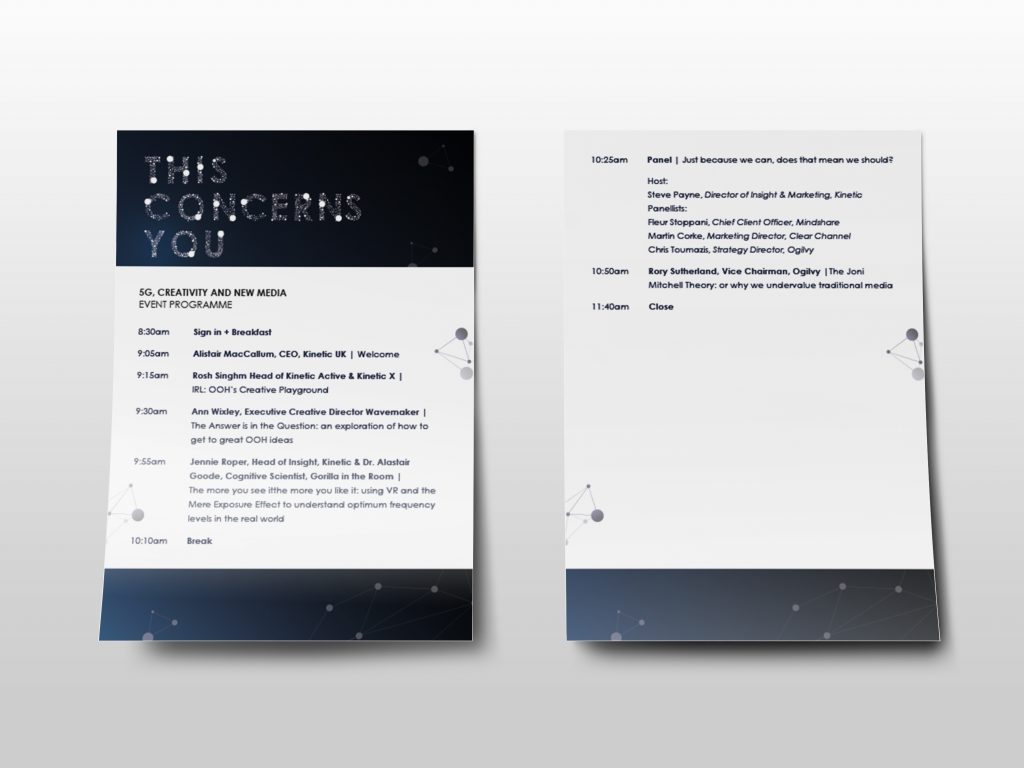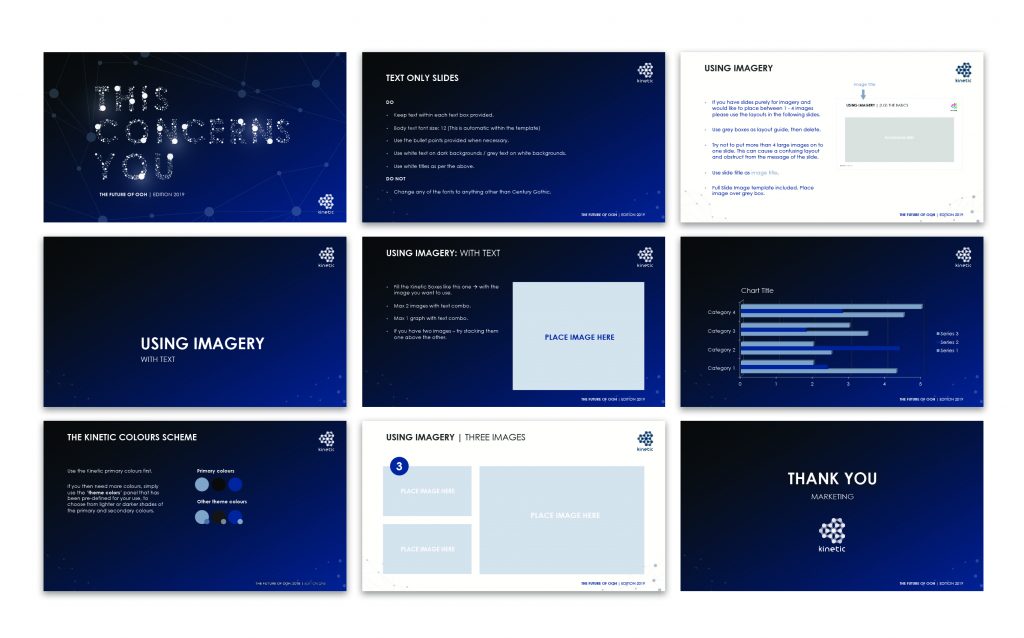 CLIENT REVIEW

I can't recommend Sonia highly enough. While she was a member of my team I witnessed first-hand not just her talent, skill and creativity as a designer, but the tenacity and determination she showed to constantly learn, improve and exceed expectations. Not only was Sonia a great fit with the culture of the team, she was eager to make connections and share her expertise with the wider business. If you have the opportunity to hire Sonia for a role in the future, please do so, she will be a fantastic asset to your company.

Steve Payne – Marketing Director, Kinetic UK (WPP)